Visual signs of thyroid disorders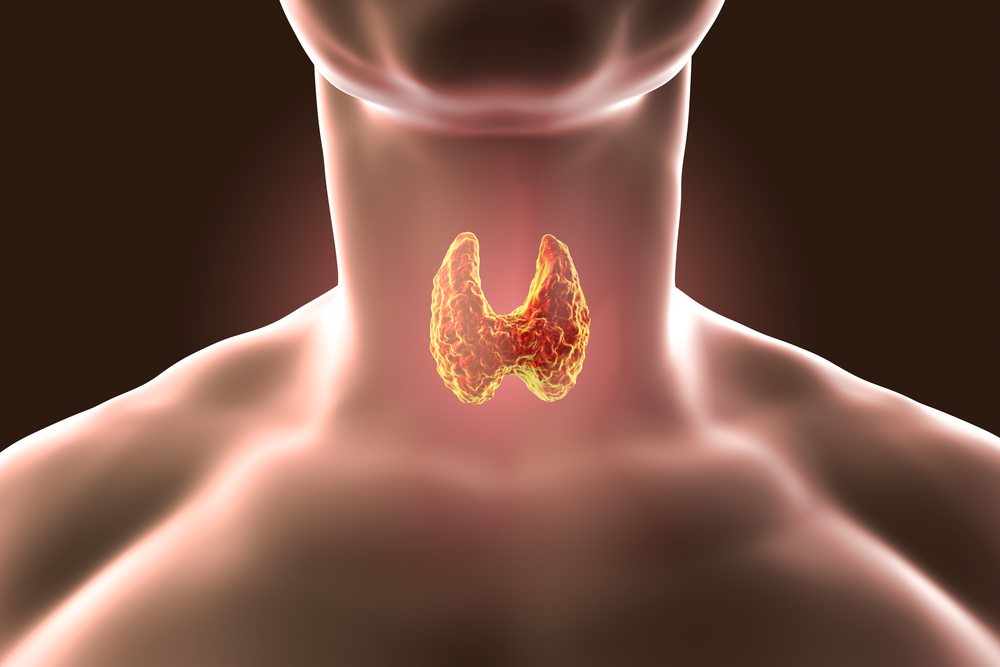 Does the excess weight go away even on a diet? Want to sleep even after 9 hours of full sleep? Apathy and irritability have become the daily "norm"? And skin, hair and nails have long ceased to be a reason for pride? Then this article is for you.
Big boss of metabolism
Many already know that this small, butterfly-like organ is a big "boss" in the body, and it is in charge of all metabolic, "building" and restorative processes.
However, the thyroid gland does not make all "decisions" independently, because its work is controlled by another "boss" – the pituitary gland. If the hormones of the gland (T4 and T3 are free) becomes small, the pituitary gland "writes out a fine" (TSH), which encourages the gland to work harder. And this condition is called hypothyroidism.
If the thyroid gland "overdoes" with the release of hormones, TSH, on the contrary, decreases, so as not "inadvertently" to increase the already excessive production of T4 and T3. And this pathology is called hyperthyroidism.
Sometimes it is true that the pituitary gland "for nothing" sanctions the thyroid gland. In the blood, in this case, both T4 and T3 and TSH increase. And pathology is most often associated with brain oncology.
Fortunately, there are not many reasons for thyroid failures. And in most cases, the disease is due to:
lack of iodine,
autoimmune aggression,
neoplasms (tumors, cysts)
or radiation.
The first two factors are the most common.
Visual signs of impairment
"Thyroid" diseases, in most cases, are reflected literally on the face. Therefore, with a careful attitude to health, it is quite difficult not to notice them.
So, hypothyroidism (lack of hormones) is characterized by:
increased fatigue, fatigue, drowsiness, even after a quality 9-hour sleep;
depressed mood, depression,
excess weight, resistant to diets and physical activity,
puffiness of the body and puffiness of the face,
dryness, inflammation and poor healing of the skin,
fragility and hair loss,
decreased blood pressure, dizziness,
digestive disorders, constipation.
And for an excess of hormones:
excessive excitability, insomnia,
anxiety, aggressiveness, panic attacks,
unmotivated weight loss, exhaustion,
excess oily skin and hair,
increased sweating
high blood pressure, palpitations,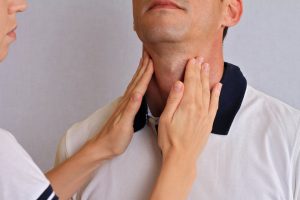 headache,
abdominal pain (due to cramps), constipation, or diarrhea.
Symptoms can be combined with each other in different combinations, and their intensity depends on the degree of disturbance. Among other things, it is important to remember that symptoms can increase gradually, over several years. And they do not go away even after harmonizing nutrition, rest and physical activity.
How to check
Basic complex:
T4 and T3 free,
TSH,
antibodies to TPO and TG (risk of hypothyroidism) – to assess the risk of occurrence or the already existing degree of autoimmune aggression
+ Ultrasound.
Extended complex:
T4 and T3 https://en.wikipedia.org/wiki/Triiodothyronine are free,
TSH,
antibodies to TPO and TG + antibodies to TSH receptors (risk of hyperthyroidism),
as well as thyroglobulin and calcitonin (thyroid tumor markers)
+ Ultrasound.