A visit to a dermatologist: what tests to take with you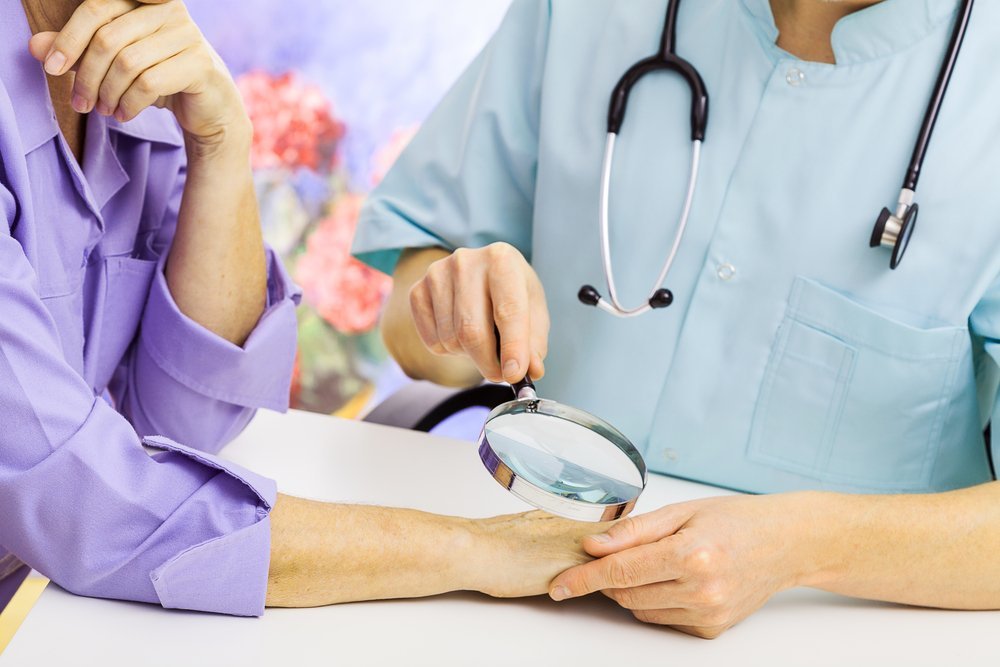 People suffering from acne and other skin problems, like no one else know about the "price" of such a disease. A multitude of care products, medications and wasted time, which are often useless as part of self-medication. While treatment by a dermatologist is ultimately cheaper, faster and more effective. So what tests might a doctor ask to initiate evidence-based therapy?
It is no secret that acne, along with dry skin and atopy, is widespread in the population. The problem does not have age and sex differences and is characteristic of both adolescents and the adult sexually mature population. And in some, albeit rare, cases, it even affects children.
The appearance of acne can be associated with an imbalance in sex hormones, such as during puberty, and many other reasons. Therefore, the diagnostic search starts from the most common to the rarest causes.
1.Hormones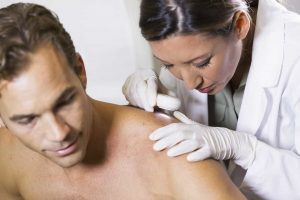 Androgens (testosterone, dihydroepiandrosterone sulfate, androstenediol glucuronide) are known to enhance the production of sebum, which is a nutrient substrate for many bacteria. And if the sebaceous gland is also clogged, it is actually a "resort" for microorganisms, especially such as staphylococcus aureus.
Hydroxyprogesterone and cortisol (a stress hormone) can have the same consequences due to their complex metabolism and interconversions. Therefore, acne often occurs in women shortly before the start of the cycle, as well as as a result of prolonged or regular stress.
The thyroid gland is of no less importance for the skin, the change in hormones of which provokes not only acne, but also dryness, flabbiness and early aging.
However, it should be noted that normally the lipid mantle of the skin, the special structure of its stratum corneum and the consistency of local immunity reliably protect the sebaceous glands from the penetration of pathogens. While the destruction of these structures and the weakening of the protective forces – open the door for inflammation.
For this reason, hormonal imbalance is more likely the cause not of acne itself, but of skin changes that dramatically weaken its protective properties.
2.Dysbacteriosis
Modern research convincingly demonstrates the connection of intestinal dysbiosis with many different diseases, including even mental disorders.
"Living" in the intestines of pathogenic flora dramatically alters the reactivity of the immune system, provoking either excessive activity in relation to habitual factors, or depleting resources and leading to immunodeficiency.
And in fact, and in another case, the skin suffers more than other organs, since it is she who contacts thousands of bacteria and chemicals every second. And there are two ways to check the "how is it" microflora:
"Classical" analysis of feces for dysbiosis

or assessment of microbiocenosis by blood (according to Osipov).
The first analysis has been used in medicine over the past decades, but it cannot characterize the whole picture of the microbiota, since it allows assessing only about 50 species of bacteria and that living in the lumen of the lower intestine.
A blood test according to Osipov gives much more diagnostic capabilities, allows one to assess up to 200 species of microorganisms living throughout the intestine, but has not yet received wide recognition due to some difficulties in interpretation.
3. Immunity
Doctors-immunologists say that immunodeficiency https://en.wikipedia.org/wiki/Immunodeficiency is present in one degree or another in at least one third of the population. The reason for this is stress, low activity, and poor nutrition, and many other modern factors.
Immune malfunctions can manifest themselves as acne or any other chronic inflammatory disease. And you can check your immune status using an appropriate blood test.