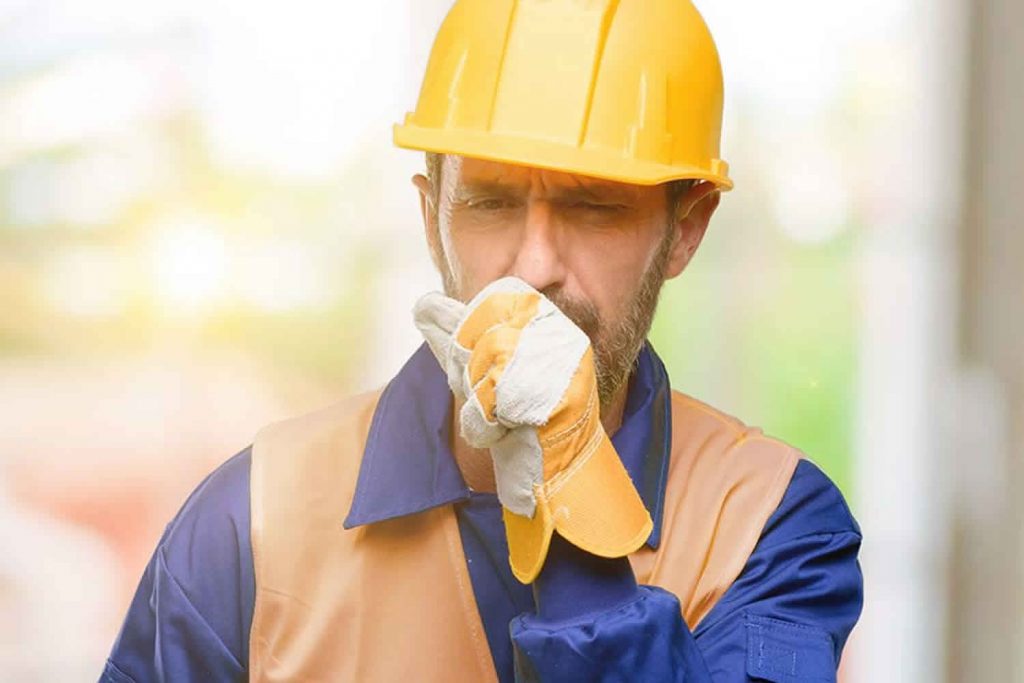 Occupational allergies are not as rare as they might seem. Chemicals and organic dust can cause not only severe allergic reactions at work, but also provoke cross-allergies at home. What allergic components of work should you pay attention to in order to avoid severe allergies? And how to confirm sensitization at an early stage?
About the skin
1 contact dermatitis
Most often occurs in people working with:
formalin,
mercury
chrome.
turpentine
antibiotics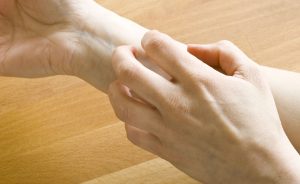 glue
and dyes.
Signs of such an allergy are outwardly similar to a burn – redness and swelling of the skin, followed by the formation of bubbles. Moreover, the mucous membranes of the eyes, mouth and nose are also at risk. And regular contact with such substances in sensitive people can result in atopic dermatitis, eczema and toxicoderma.
2. Urticaria and erythema
This type of occupational allergy is more common among pharmaceutical workers and nurses. And some of the common allergens in this group are latex medical gloves and various antiseptics (especially those containing fragrances and dyes).
Erythema (redness of the skin) and hives can also occur as a result of prolonged exposure to high or low temperatures. The first "accompany" the work of workers of ceramic factories, steel workshops, bakeries and similar enterprises. And the latter are not uncommon for traffic police officers. In this case, the "scale of lesion" of the skin in some cases reaches a significant size.
About the respiratory system
Almost any volatile substance can cause this type of occupational allergy.
Organic and chemical dust, wool, down, feathers, cotton, silk, as well as fungal spores often provoke reactions outside of "working conditions". And in conditions of their constantly high concentration, the reaction can acquire threatening features.
Among other things, this allergy, which initially appeared "at work", most often does not stop at home, due to the widespread distribution of substances provocateurs.
"Oil on fire" also adds the risk of cross-reactions, when the immune system reacts to several similar allergens at once, with only one provocation initially.
Such polyreactivity is often observed in relation to plant allergens (grains, trees) and molds. It is also common for various dust mites.
Respiratory allergy symptoms can range from a mild runny nose and / or cough to severe bronchial asthma and alveolitis (lung damage).
What to do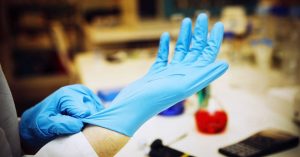 When the first suspicious signs appear, you should make sure that the reaction is of an allergic origin, and this can be helped by:
a general blood test with a leukocyte formula (attention to eosinophils),
general immunoglobulin E blood test
and an eosinophilic cationic protein.
This need is due to the similarity of allergy with many other diseases of the skin and respiratory tract, which are based on completely different mechanisms. Treatment of such pathologies according to the "antiallergic" scheme is not only useless, but also potentially dangerous, since it "delays" the time of detection and provokes the development of complications.
If the primary analyzes confirm the presence of sensitization, you can proceed to the search for the allergen directly.
For these purposes, a blood test for IgE to individual allergens is suitable.
So, for example, if a reaction occurs after using medical gloves, you can donate blood for IgE to latex https://en.wikipedia.org/wiki/Latex. And a chronic runny nose and cough in warehouses can provoke mold fungi.
Either way, the choice of allergen is at the discretion of the patient or his / her physician. And if doubts arise about any one substance, you can check the total reaction immediately to a group of allergens.